Kim Strickland-Sargent
Kim Strickland-Sargent is the author of two novels, Down at the Golden Coin and Wish Club. Her third is currently in the works.
A native Chicagoan, Kim still lives in the city with her husband, a 20-year-old Plecostomus and a dog.
All three of her children have been successfully launched, although she wishes one of them would return to get that fish. Her day job is Captain on Boeing 767's.
Down At The Golden Coin
How would your life change if you met your messiah at the laundromat?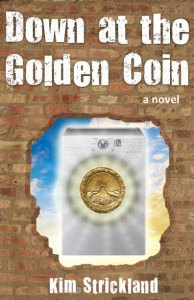 During the horrible recession, former airline pilot, Annie Mullard, feels she has sunk to a new low when she's forced to go to a run-down laundromat, the Golden Coin, after her washing machine breaks, but it's here she meets a messiah. Even though twenty-something, blue-haired Violet can read minds, send Annie into past lives and levitate Tide, she isn't anyone's idea of a messiah.Yet Violet is equipped with the wisdom, love and humor to help Annie find a way to a more authentic life, one in which Annie is free to create her own reality and where money is not the key to happiness.
— A Kirkus Reviews Critic's Pick
Wish Club
An average women's book club takes a turn for the supernatural!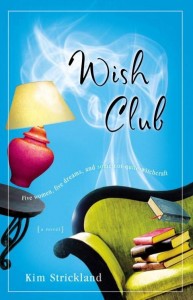 Claudia, Lindsay, Gail, Mara, and Jill are about to find out that the old adage is true— they really should be careful what they wish for. At first their book club was like any other: talking, drinking wine, and maybe even discussing the book they've read. But when they read a novel about witchcraft and jokingly try one of the spells . . . it works.
Naturally the women are freaked out—they're not witches! But what could be the harm in lighting a few candles and making some wishes? When their book club morphs into "Wish Club," the ladies find their real gift is for conjuring trouble. With their wishes going awry, they find themselves in strange, hilarious, and sometimes dangerous predicaments. As they search for someone who might be able to help, each of the women discovers she holds the power to make her all her wishes come true.
—A Chicago Tribune Hot Read for Summer 2007